OC - Natalia gray is a character roleplayed by AliceOfDarkness.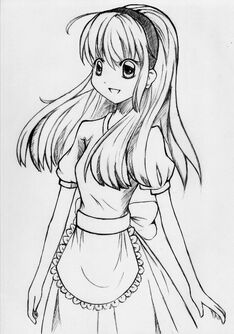 Natalia is a high-spirited 13-year-old girl, and she is normally an only-child whose parents died in a car-crash. However her character usually varies due to the roleplay for example; if its a kuroshitsuji rp, then she fits in with the original plot slightly (barely though xD)
And this character just shows how creative I am at coming up with last names!!!! xD
Her Best friend is Teru Nakashii.
Appearence
She has mid-length Brown hair, and purple eyes.
Other Info.
She has a small house, but she can;t afford anything else so she has to steal, and she is armed with a simple dagger >D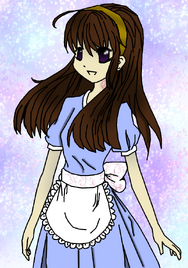 Natalia Gray

Date Of Birth

27th March

Current Age

13

Gender

Female

Family

Kalea- Mother (deceased) Johnathan - Father (deceased)

Status

Student/Theif

Eye color

Purple

Hair color

Brunette

Height

5 foot

Alias

Lia
Other

Affiliation

Theif

Weapons

A dagger (that she stole :P)

Species

Human

Home

England~