OC
This character is an OC, and is roleplayed by user ~ChangingGuy~.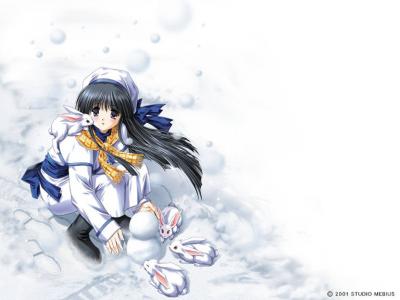 Tina Ria is a member of the rabbit clan. She is the daughter of the Rab pack leader - Singario Tino.
Personality
Edit
Tina is a shy girl, but is not afraid to tell people what she thinks. Even though she is the daughter of a pack leader, she does not get too high on herself and respects everyone. She is a born follower, she is very loyal and will even risk her life for her lord.
She has a father, who is a pack leader - his name is Singario Tino. She also has 2 sisters: Msomna Ria (she is a dog demon) and Jisellia Ria (she is also a rabbit demon).
Tina was the second child in her family and everything was very fine with her. When she was 3, her mother left her family after giving birth to Msomna. Nothing else exciting happened in Tina's life, unless, in the future.
Ad blocker interference detected!
Wikia is a free-to-use site that makes money from advertising. We have a modified experience for viewers using ad blockers

Wikia is not accessible if you've made further modifications. Remove the custom ad blocker rule(s) and the page will load as expected.